Sites You May Find of Interest
Cary B. Cornett has written several articles on sound and the recording process.
---
If you would like to exchange links leave a note in the
Message Center
or in the comment box below.
Book of the Day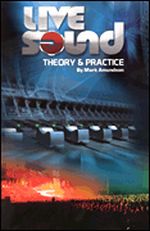 Topics include equipment storage and handling, speaker positioning, speaker and amp matching, power distribution, signal processing, handling wireless mics, and other daily operational topics that are important to national touring crew technicians and engineers.
Check It Out