Sites You May Find of Interest
Cary B. Cornett has written several articles on sound and the recording process.
---
If you would like to exchange links leave a note in the
Message Center
or in the comment box below.
Book of the Day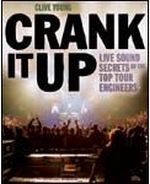 The live concert business is exploding; hundreds of acts are hitting the road every year, and whatever style music they play, they need to sound great.
Check It Out